sugaringLA • West Hollywood
8764 Holloway Drive,
West Hollywood, CA 90069
323-739-4153
weho@sugaringla.com
Parking Notes
Metered parking is available in front, on Holloway Drive.
hours
10-4 monday
9-8 tuesday
9-8 wednesday
9-8 thursday
9-5 friday
9-4 saturday
10-4 sunday
Get Swoop'd – Book your appointment below.
Director of Operations
Jamie moved to Los Angeles in 2007 and has been a client of sugaringLA for 5 sweet years. With a background in advertising and business operations, Jamie was thrilled when Danielle invited her to join the team. Jamie's love for natural and organic ingredients is what made it easy to want to join the sugaringLA family. In her spare time she loves yoga, delicious food and hip-hop.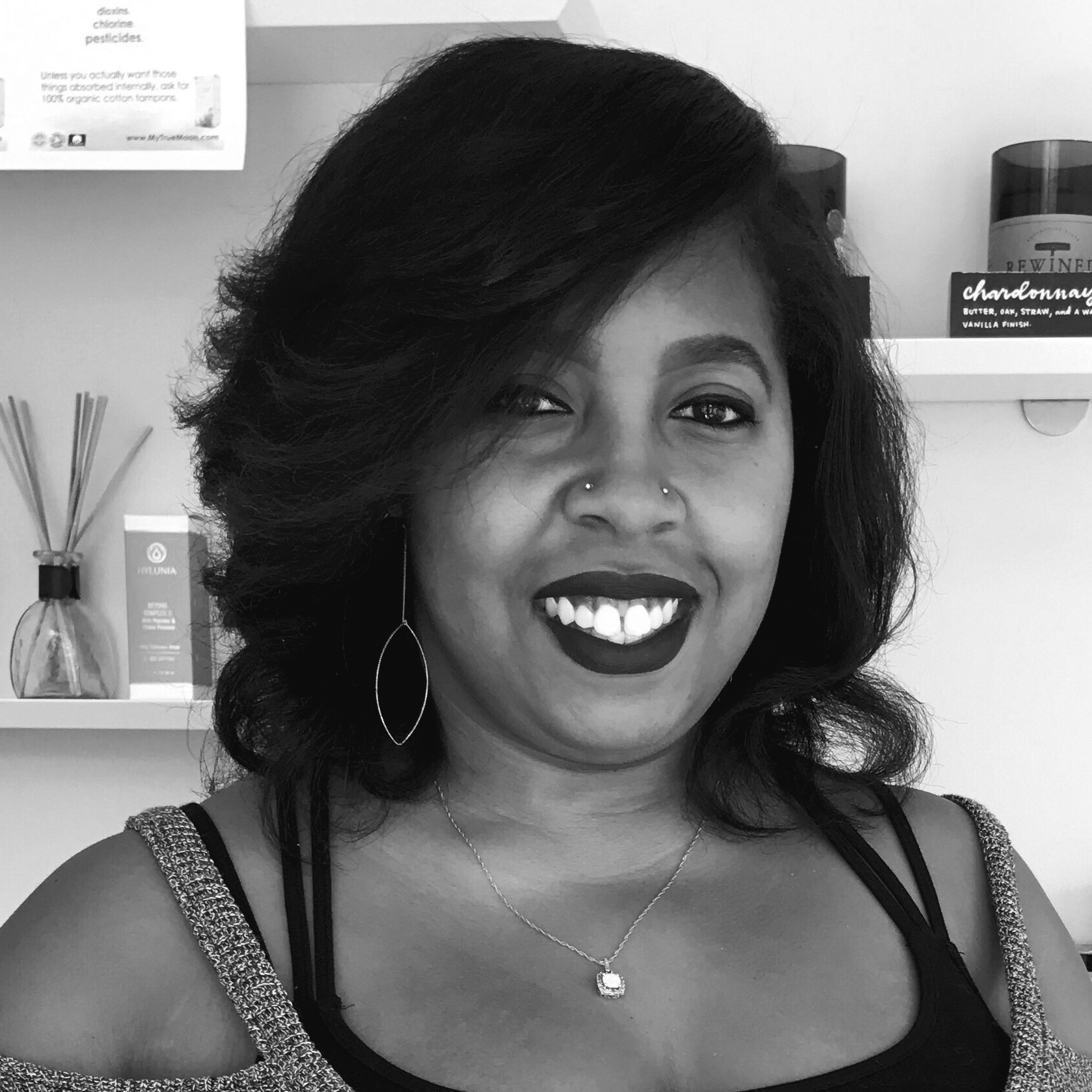 Sugaring Manager
Alecia, a Nashville native, brings to the team a true love for all things skincare, especially being a sugarist! After spending 6 years in Charleston, SC as Operations Director for a jazz orchestra and at an organic spa…her heart was really here with us at sugaringLA, so Danielle said "We'd love to have you!" And invited her to make the move. If you catch Alecia out, it's probably at a concert, enjoying a cup of local coffee, or teaching wild hearts like herself all about this thing we call beauty. her motto, "Love the skin you're in!"
Studio Coordinator
Rito is part of a binational culture from Tijuana/San Diego. She moved with her husband to Los Angeles in 2017. Passionate for all things health & beauty, Rito loves motivating and inspiring people to live their best life. In her free time she is a group fitness instructor and nutrition specialist at a West Hollywood gym. She fell in love with Sugaring LA the moment she walked in as a client. After learning and experiencing all the benefits of organic sugaring, Rito knew she had to be involved in this wonderful company!
Sugarist
Tiffany was born and raised in Santa Barbara, California. She left her beloved beach town in search of new adventures and inspired to learn new skills, which lead her to sugaringLA. Tiffany's been a trained sugarist for five years and has a passion for educating her clients on the benefits of using all natural ingredients in their aftercare routines. When she's not busy giving brows a beautiful arch or getting bikini's ready, she enjoys traveling abroad and dancing like no one's watching.
Sugarist
Alecz is a graduate of the Gary Manuel Aveda Institute located in Seattle. With two years of sugaring and skin care experience under her belt, she moved to California in 2018 and found a home at sugaring LA. Her passion for esthetics combined with her extensive background in customer service makes each visit a customized experience. Her goal is to create a safe and tranquil space for people of all backgrounds and identities, a space that is completely free of judgment. Her favorite part of being an esthetician is challenging stereotypes and "ideal body" images by providing people with services that help them feel comfortable in their own skin. When Alecz is away from Sugaring LA, you can find her in the crowd at her favorite music venues or snuggled up on her couch reading with her cat.

Sugarist
An Indianapolis native, Morgan has been in Los Angeles for 2 years and has been a licensed esthetician for 3 years. Wanting to find a more holistic, organic and gentle alternative to the chemical wax that would cause skin irritations on her clients, she found sugaring and that changed the game for her! Now she focuses on caring for her clients skin with sugaring and they have never been happier.

Sugarist
From Seattle, Washington where I discovered my love for sugaring. I moved to LA in 2018 for a change of scenery and to be with my sisters. I love what I do and hope that it translates to everyone I come in contact with. Skincare is my love but making people feel good about themselves and giving them the confidence to own the world is my passion.