sugaringLA • Santa Monica
1304 Montana Ave,
Santa Monica, CA 90403
310-795-2585
santamonica@sugaringla.com
Parking Notes
Free parking in our lot behind the studio. 2hr street parking is available on Euclid. Metered parking is available on Montana Ave.
Hours
9-6 monday
9-7 tuesday
8-8 wednesday
8-8 thursday
8-8 friday
8-4 saturday
9-5 sunday
Get Swoop'd – Book your appointment below.
Sugaring Manager
Courtney's a Southern California native who recently made the move to LA from her small beach town. She has a love for natural ingredients and products so she was eager to begin sugaring. When she's not at work she enjoys exploring the many interesting areas of LA and it's beaches.
Sugarist
Born in Japan, but raised in Canada, Maia has traveled and lived around the world. She worked in fashion & design before settling in LA, where she gave birth to her amazing little girl and started her career as an esthetician. Her obsession with natural ingredients is what led Maia to sugaring and she's one of sugaringLA's most experienced.
Sugarist
Jessica was born and raised in Kansas City, KS and recently moved to the LA area. All of her life, she's loved the natural ways of living, always preferring at-home-remedies, and organic ingredients. She quickly fell in love with the simple elegance and art of sugaring! In her spare time she stays active outdoors, in the LA sunshine.
Sugarist
Sandy has been a licensed Esthetician for the past 20 years and is proud to be a Santa Monica native. The minute she found out about sugaring from a friend, she knew she had to work with the amazing organic paste & give clients the best results in hair removal. In her spare time Sandy enjoys spending time with her family, cruising the bike path, attending sport events & her yoga practice.
Sugarist
Having dedicated most of her career to consumer experiences, Angela truly enjoys getting to know the sugaringLA clientele. She was born and raised in the midwest, and decided years ago to see what sunny California had to offer! Angela's also an experienced personal trainer! She enjoys going to the gym, competitive beach volleyball, and writing poetry in her spare time. She credits her friend danielle (our founder) for encouraging her to pursue sugaring as a career.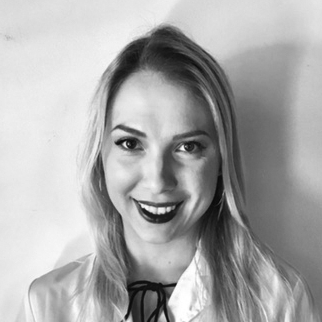 Sugarist
Anna's passion is skin care. She truly enjoys making people feel more beautiful and vibrant through her work. Originally from Russia, Anna worked in the finance industry and as an esthetician before moving to California. Once Anna discovered sugaring, she was immediately impressed with the natural and healthy way we treat skin and remove hair at the same time. When she's not sugaring, anna enjoys spending time with her poodle and learning about the latest skincare treatments.
Sugarist
An Indianapolis native, Morgan has been in Los Angeles for 2 years and has been a licensed esthetician for 3 years. Wanting to find a more holistic, organic and gentle alternative to the chemical wax that would cause skin irritations on her clients, she found sugaring and that changed the game for her! Now she focuses on caring for her clients skin with sugaring and they have never been happier.
Sugarist
From Seattle, Washington where I discovered my love for sugaring. I moved to LA in 2018 for a change of scenery and to be with my sisters. I love what I do and hope that it translates to everyone I come in contact with. Skincare is my love but making people feel good about themselves and giving them the confidence to own the world is my passion.
Client Experience
With over 5 years of studio adventures, Tyler is dedicated to delivering a personal experiences for each Client. His sweet personality instantly clicked with the ambiance at sugaringLA. In his free time, Tyler loves traveling to exotic destinations from secluded beaches to rainforest jungles.
Studio Coordinator
Originally from the suburbs of Philadelphia, Caitlin has been living in Los Angeles for 2 years and loving every minute! She happened upon sugaringLA in January of 2019 and the rest is history. When she's not at the studio, she can be found at the beach, taking a road trip up the coast, or snuggling with her dog, Piper.